In today's digital age, websites play a crucial role in the success of businesses and organizations. They serve as online storefronts, marketing platforms, and communication hubs. With the increasing importance of websites, the question arises: Is website development an intangible asset? In this article, we will explore the nature of website development and its classification as an intangible asset.
To understand the concept of intangible assets, let's first define what they are. Intangible assets are non-physical resources that hold value and contribute to a company's long-term success. Examples of intangible assets include trademarks, patents, copyrights, brand recognition, and customer loyalty. Unlike tangible assets such as buildings or machinery, intangible assets lack a physical presence.
CSS Founder is known as the best website designing company in Gurgaon tells when it comes to website development, it involves the creation, design, and implementation of a website to fulfill specific objectives. It encompasses a range of activities, including planning, coding, graphic design, content creation, and optimization. The end result is a digital platform accessible through the internet that represents a business or organization.
In terms of its classification as an intangible asset, website development can be considered as such. Here's why:
Lack of Physical Substance:
Like other intangible assets, website development lacks physical substance. It is a digital entity that exists solely in the virtual realm. While the hardware and infrastructure supporting a website may have physical components, the actual development process and the resulting website itself are intangible. 
Intangible assets derive their value from their ability to generate future economic benefits. A well-developed website can attract and engage customers, generate leads, facilitate sales, and enhance brand reputation. The value lies in its utility as a tool for achieving business objectives.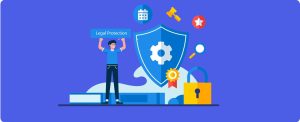 Legal Protection:
Intangible assets often enjoy legal protection through various forms of intellectual property rights. For example, the content, design, and code of a website may be protected by copyright laws. Trademarks can safeguard a website's name or logo, providing exclusivity and preventing unauthorized use.
Lifespan and Amortization:
Intangible assets have a limited lifespan and are typically subject to amortization over their useful life. Websites, too, have a finite lifespan due to technological advancements, changes in design trends, or shifts in business strategies. The costs associated with website development are typically amortized over a period of time, reflecting its expected usefulness.
However, it's important to note that not all website-related expenses qualify as intangible assets. Costs associated with ongoing maintenance, updates, and routine enhancements are generally considered operating expenses rather than intangible assets. The distinction lies in whether the expenditure is considered to generate long-term economic benefits or if it is part of regular operational activities.
Website development can be classified as an intangible asset. Its lack of physical substance, ability to generate future economic benefits, legal protection, and limited lifespan align with the characteristics of intangible assets. However, it's crucial to carefully differentiate between development costs and ongoing operational expenses to accurately determine their classification and treatment in financial reporting.
As the digital landscape continues to evolve, websites will remain vital assets for businesses. Recognizing and managing the value of website development as an intangible asset can contribute to making informed financial decisions and maximizing the benefits of an online presence.

In the world of finance and accounting, the term "asset" holds significant importance. Assets are the lifeblood of businesses and individuals alike, representing value and potential. They encompass a wide range of tangible and intangible resources that contribute to wealth creation and financial well-being. Let us demystify the concept of assets, exploring their nature, classification, and the role they play in our economy. 
Defining Assets
At its core, an asset is a resource or entity that possesses economic value and is expected to provide future benefits to its owner. Assets can take various forms, including physical objects, financial instruments, intellectual property, or even contractual rights. They are typically acquired or created to enhance an individual's or organization's ability to generate income or generate value over time. 
Classification of Assets
Assets can be broadly classified into two main categories: tangible and intangible.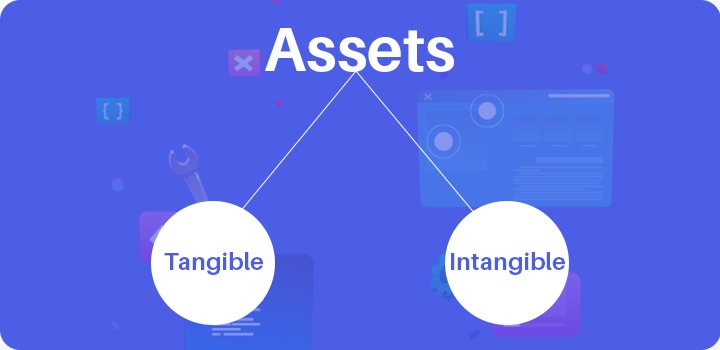 Tangible Assets:
Tangible assets are physical objects or properties that have a physical presence and can be touched or felt. Examples of tangible assets include real estate, vehicles, machinery, inventory, and cash. These assets are typically subject to wear and tear and may require maintenance or replacement over their useful life. Tangible assets play a crucial role in industries such as manufacturing, construction, and retail, where physical resources are essential for operations.
Intangible assets, on the other hand, lack a physical presence but hold value for their owners. They represent non-physical assets that are often harder to quantify but can significantly contribute to an entity's success. Intangible assets include intellectual property rights such as patents, trademarks, copyrights, and trade secrets. They also encompass brand recognition, customer relationships, software, licenses, and goodwill. Intangible assets are increasingly vital in today's digital economy, where technology, innovation, and knowledge are key drivers of success.
The Significance of Assets
Assets play a pivotal role in both personal and business finance, and their management is crucial for long-term sustainability and growth. Here are a few key reasons why assets are essential: 
Assets form the foundation of wealth creation. By acquiring and managing assets wisely, individuals and organizations can accumulate value, generate income, and build financial stability.
Investment Opportunities:
Assets offer investment opportunities to grow one's wealth. Investing in stocks, bonds, real estate, or other financial instruments allows individuals to allocate their resources strategically and potentially earn returns on their investments.
Collateral and Financing:
Assets serve as collateral for loans and financing. Lenders often require borrowers to pledge their assets as security, providing assurance of repayment in case of default. This enables individuals and businesses to access capital and fund their operations or investment endeavors. 
Valuation and Financial Reporting:
Assets are crucial in financial reporting and valuation exercises. They are reflected on balance sheets, enabling stakeholders to assess the financial health and value of an entity. Accurate asset valuation facilitates informed decision-making, financial analysis, and transparency. 
Assets, whether tangible or intangible, form the bedrock of financial stability, growth, and wealth creation. From the physical resources that power industries to the intangible assets that drive innovation and brand recognition, assets hold immense value for individuals, businesses, and the economy as a whole. Understanding the nature and classification of assets is essential for effective financial management, investment strategies, and decision-making.
As the financial landscape evolves and new forms of assets emerge, it becomes increasingly important to adapt accounting standards and frameworks to accurately capture and measure the value of these assets. A comprehensive understanding of assets empowers individuals and organizations to unlock their full potential, make informed financial choices, and navigate the dynamic world of finance with confidence.
What is an intangible asset"
A Website Designing Company in Delhi says in the modern economy, the concept of value has expanded beyond physical possessions. Intangible assets have emerged as powerful contributors to a company's success and competitive advantage. Let us delve into the world of intangible assets, shedding light on their nature, significance, and impact on businesses in today's knowledge-driven era. 
Defining Intangible Assets
Intangible assets are non-physical assets that lack a physical substance but possess value for an individual, organization, or entity. Unlike tangible assets, which can be seen or touched, intangible assets represent ideas, creations, rights, or intellectual property that hold economic worth. They are the intangible manifestations of human knowledge, innovation, and creativity. 
Characteristics of Intangible Assets
To better understand intangible assets, let's explore their key characteristics: 
Lack of Physical Substance:
Intangible assets do not have a physical form. They exist as ideas, concepts, or legal rights. Examples include patents, copyrights, trademarks, brand names, software, trade secrets, customer relationships, and goodwill.
Intellectual Property and Legal Rights:
Many intangible assets are protected by intellectual property laws and regulations. These legal rights ensure that the creator or owner has exclusive control over the asset's use, reproduction, or commercialization. Intellectual property rights help safeguard the economic value derived from intangible assets.
Value and Economic Worth:
Intangible assets contribute value to an entity and can enhance its competitive position. They enable businesses to differentiate themselves, establish brand recognition, generate revenue streams, or improve operational efficiency. The value of intangible assets lies in their ability to generate future economic benefits.
Importance of Intangible Assets
Intangible assets have become increasingly vital in the knowledge-based economy. Here are some reasons why they are crucial for businesses:
Intangible assets can differentiate a business from its competitors. A strong brand, proprietary technology, or unique customer relationship can create a sustainable competitive advantage and lead to market dominance.
Innovation and Creativity:
Intangible assets often emerge from innovation and creativity. They represent the culmination of research and development efforts, providing a foundation for breakthrough products, services, or processes that drive business growth.
Intangible assets can generate revenue through various means. For instance, licensing intellectual property, selling software, franchising a brand, or monetizing digital content can create income streams and contribute to the overall financial success of a company.
Investors increasingly recognize the value of intangible assets. When evaluating a company's worth, investors consider not only its tangible assets but also its intangible assets, as they are crucial indicators of future growth and profitability.
Challenges and Valuation of Intangible Assets
Valuing intangible assets can be complex due to their intangible nature. Unlike tangible assets, which can be appraised or valued based on market prices, intangible assets often require subjective assessments and expert judgment. Methods such as cost approach, income approach, or market approach are used to estimate their value.
Additionally, accurately capturing and reporting intangible assets on financial statements can be challenging. Accounting standards have evolved to recognize certain types of intangible assets, but there is still a need for standardization and transparency to ensure their proper disclosure and evaluation.
Intangible assets represent the intangible wealth of individuals and businesses in the knowledge-driven economy. Their significance lies in their ability to differentiate, create value, and drive innovation and growth. As the business landscape continues to evolve, understanding, valuing, and effectively managing intangible assets will be crucial for companies seeking to thrive in a dynamic and competitive environment. By harnessing the power of intangible assets, businesses can unlock their true potential and build a foundation for long-term success.