According to a report, by 2040 it is estimated that 90% of the purchase will be done using an E-commerce site. Starting an E-commerce site is not hard. It's also relatively low cost to start from scratch. Here are the 5 steps guide to start your own eCommerce site. These tips are given by CSS Founder which is known as a Website Designing Company in Mumbai. I hope, you will like this.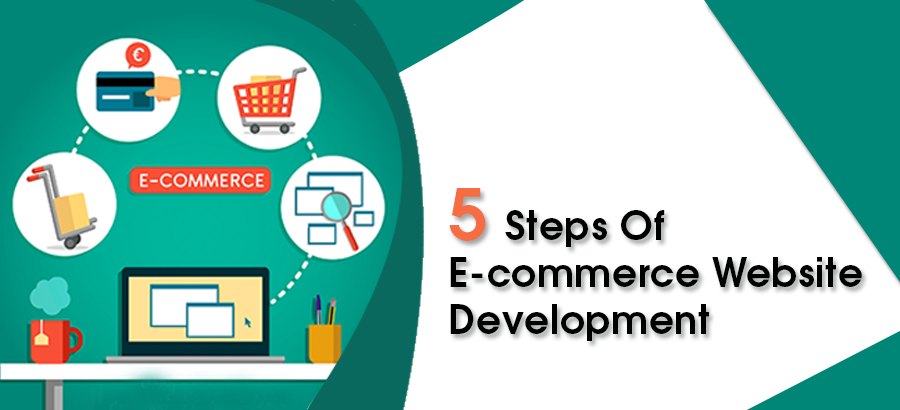 1. Select your business model
 If you are starting an E-commerce business, you have to be clear about the products you want to sell, what your targeted audience and why will they buy your products. Primarily, there are two types of business models
a)Business to Business (B2B) model:-It primarily consists of wholesalers and manufacturers who directly deal with businesses.
b) Business to Consumers(B2C):- In this model, we sell the products to the end user but there may be 3rd party acting as a middleman
2. Choose Domain, Hosting
 Before having an E-commerce account, we need an E-commerce account. This is one of the most important as well as crucial steps, we have to select hosting and a domain name. Before buying hosting, do some research about different hosting providers, and compare their costs and their features.
3. Build an E-commerce website
After selecting the Domain name and Hosting,  we have to create our E-commerce website. It can be done through a variety of coding languages such as HTML, CSS, and JavaScript. Websites can also be created using CMS such as Shopify or WordPress. To keep the website safe, Secured Security Layer (SSL) certificate is mandatory. Even google will favor your site's search rankings if it detects an SSL certificate. Linked the payment gateway to your website and make it fully functional.
4. Focus on SEO
 After Creating the website, do some research on keywords. SEO means doing keyword research to discover the keywords that your target audience is using to find what they need.
5. Quality Contents
After all these steps, it is the most important step. Create valuable content so that the customer gets attracted to your website. Customers don't want to see pages full of products, rather they want us to be a trusted expert.